MERIDIAN ACUPUNCTURE TREATMENT
Regular price

$180.00
Sale price
Share
TO BOOK NOW OR ASK A QUESTION
Please call us at (415)891-3328 or
email us at info@resonancemarin.com
These treatments combine acupuncture with cupping therapy, targeted bodywork, and an herbal medicine consultation. 
90-minute treatments offer an extended amount of bodywork and include application of Celluma LED Light Therapy.

Any combination of the following techniques can be included
ACUPUNCTURE

Tiny, painless acupuncture needles are applied to points along meridian pathways to promote healthy circulation, cell renewal and positive energy to flow. Acupuncture needles are keys that unlock the healing potential stored in your body. Your licensed acupuncturist is highly skilled at creating treatment plans to help you achieve better health and reduce discomfort.

STATIONARY CUPPING THERAPY

Plastic cups are applied with suction to release and lift the fascia, or connective tissue, away from the muscles. This allows for greater movement throughout the body and helps to alleviate pain and stiffness in minutes. Cupping allows for the exchange of old, stagnant blood with new, freshly oxygenated blood and greatly improves circulation and healing outcomes very quickly. Dark marks are common and may last for several days so please take this into consideration when booking this therapy.
GLIDING CUPPING THERAPY

is a technique that uses silicone cups to create negative pressure on the skin and move them along the muscle tissue. This method can benefit athletes, people with chronic pain, or those who seek relaxation. Incorporating gliding cups in massage can improve blood flow, reduce inflammation, enhance tissue mobility, and break down adhesions. It can also help with retraining movement patterns and reducing pain perception. Gliding cups in massage can be combined with other massage modalities or stretching for optimal results.
HERBAL MEDICINE CONSULTATION

Sometimes we need a little extra boost to assist our bodies to change in a positive direction. Chinese herbal formulas have been used for centuries to safely and effectively alleviate symptoms and treat root causes of many chronic and acute conditions. Your licensed
acupuncturist is trained in the art and science of herbal medicine and will recommend support when appropriate.

CELLUMA LED THERAPY

Pain LED is a technique that uses light-emitting diodes (LEDs) to reduce pain and inflammation. LEDs are devices that emit light of different wavelengths and colors, depending on the current that flows through them. Pain LED uses LEDs that emit red or near infrared light, which can penetrate deep into the tissues and stimulate cellular healing. Pain LED has many benefits, such as improving blood circulation, reducing swelling, enhancing wound healing, and relieving chronic pain. Pain LED is a safe, non-invasive, and holistic technique that can be used for various conditions, such as arthritis, fibromyalgia, neuropathy, and sports injuries.
Our acupuncture protocols always include
INBAR+co PRODUCTS
SOUND THERAPY TABLE
INFRARED CRYSTAL HEALING MAT
TUNING FORKS
AROMATHERAPY
SOUND LOUNGE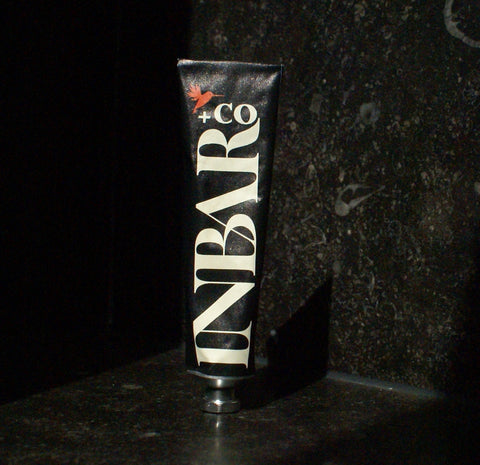 Experience lasting soothing relief developed by and for our spa clientele. These formulas have been rigorously tested and revised over several years to provide soothing relief on contact. A rich global healing heritage merges with modern plant-based discoveries.
CBD is a powerful ingredient that we pair with herbs and essential oils that have been traditionally used to promote healing and reduce pain. Our exclusive, house-made recipes are used in all of our services and are available for purchase in our boutique and online store.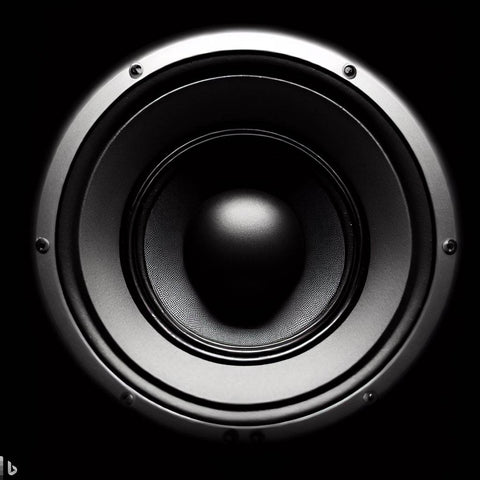 Sound Therapy is a fascinating modality that lives at the core of our healing philosophy at RESONANCEMARIN. Our massage tables are a complete therapy in themselves - Speakers are built into the tables delivering healing and soothing sound waves directly into your body. They interact with the body's energy field and harmonize it, resulting in a state of balance and harmony. Sound therapy has been known to help relax the nerves and promote deep relaxation as well as stimulate the brain and enhance cognitive functions, such as memory, concentration and creativity .The technique involves creating a relaxing environment and and being exposed to different frequencies and vibrations of sound.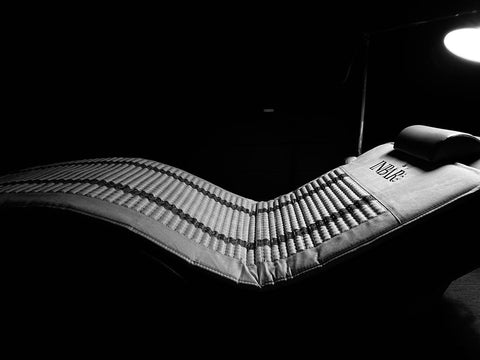 Infrared heating coils are layered underneath a thick layer of amethyst and tourmaline gemstones that have a special ability to generate an electric charge and transmit far-infrared photons, alpha waves, and negative ions into the body. Daily infrared therapy is the ideal way to prevent illness, promote detoxification, improve mood, and treat aches and pains anywhere in the body.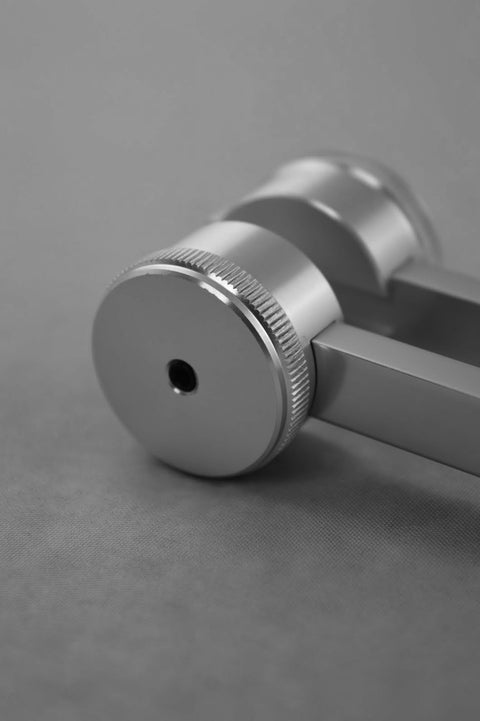 A form of sound healing that uses metal forks to create vibrations. The forks are struck and then placed on or near the body, where they resonate with the meridians or acupuncture points along the body, encouraging deeper relaxation of the muscles and nerves. This can have various benefits, such as reducing stress, improving mood, enhancing immunity, and balancing the nervous system.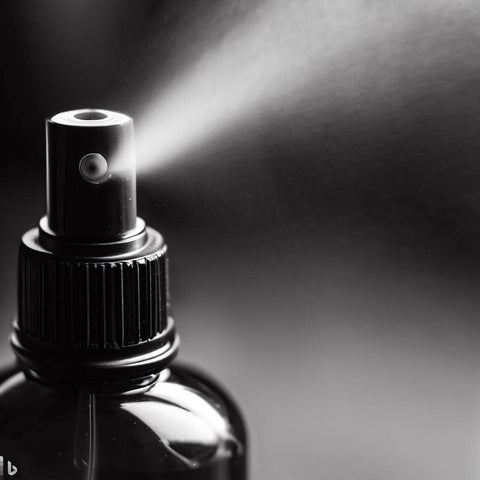 You will begin your session with a journey through our signature essential oil blends, to decide which infusion you prefer. We include this ancient holistic remedy in the form of our acqua sprays and in our body oil collection. Using natural plant extracts, also known as essential oils, to improve the health and well-being of the body, mind, and spirit has a long history. Some of the benefits of aromatherapy include relieving anxiety and depression, boosting energy levels, speeding up the healing process, boosting cognition, inducing sleep, reducing pain, and increasing circulation.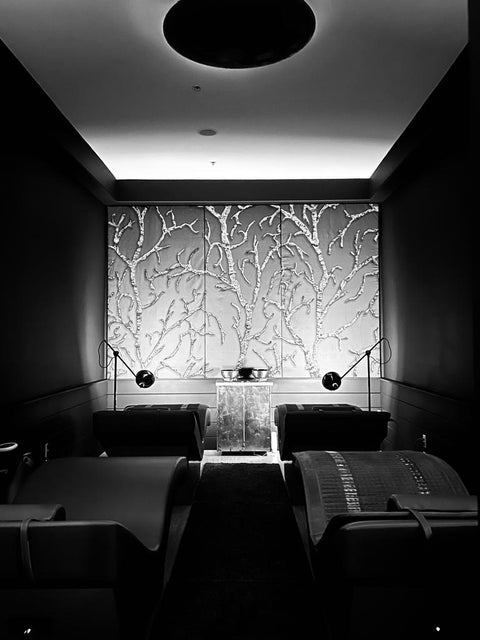 A beautiful oasis, the Meridian Lounge offers an escape from the chaos of your day. Whether you need a little "you time" or want to bring your friends or family for a group healing adventure, the Meridian Lounge provides a perfect backdrop for a bodymind re-boot.